MUSICAL PUMPKINS
INSTRUCTION SET FOR THE PUBLIC
a small group project that took the form of a public installation at the farmer's market in Fort Greene Park, Brooklyn.

several iterations of the project were conceived over the course of a week; all were executed Saturday, the 13th of October, 2018.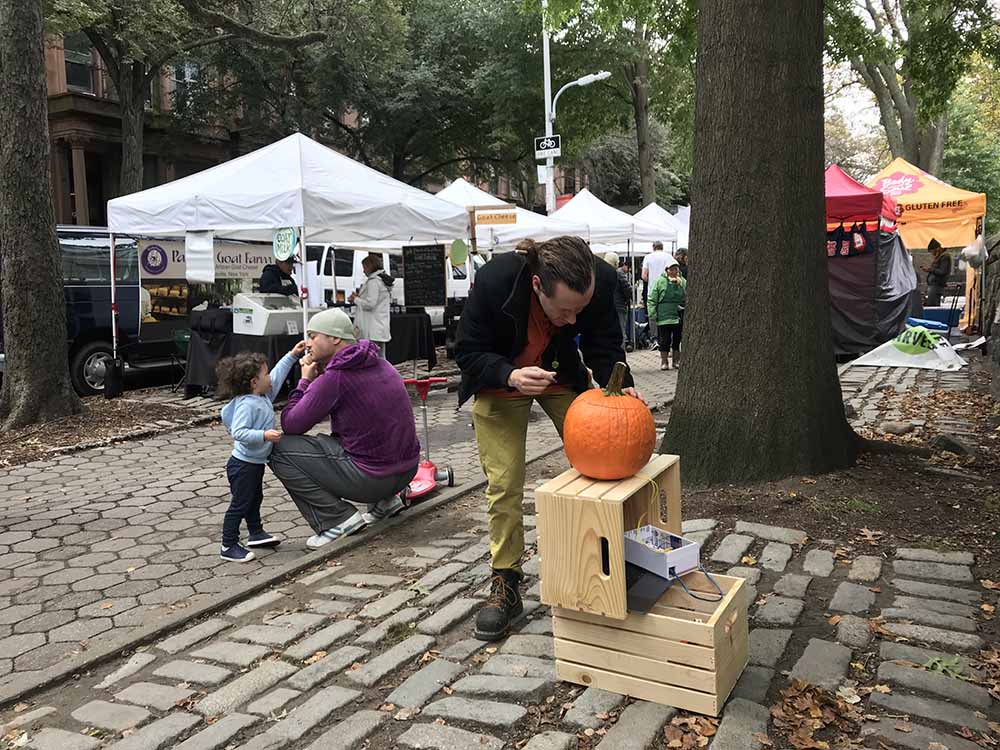 conception
my associate, Anna, and i picked our location due to our shared fondness of farmer's markets and desire to make an interactive project in a space that is already by nature interactive. we scouted our location the weekend before our target execution date in order to form some thoughts and see how the space functions regularly. we also took care to receive permission from the organization that runs the market.

after this step, we brainstormed ideas including a climbing wall, a produce-based rube goldberg machine, and a gourd drumset. however, we settled on the idea of making interactive jack'o'lanterns in anticipation of the pending arrival of Halloween.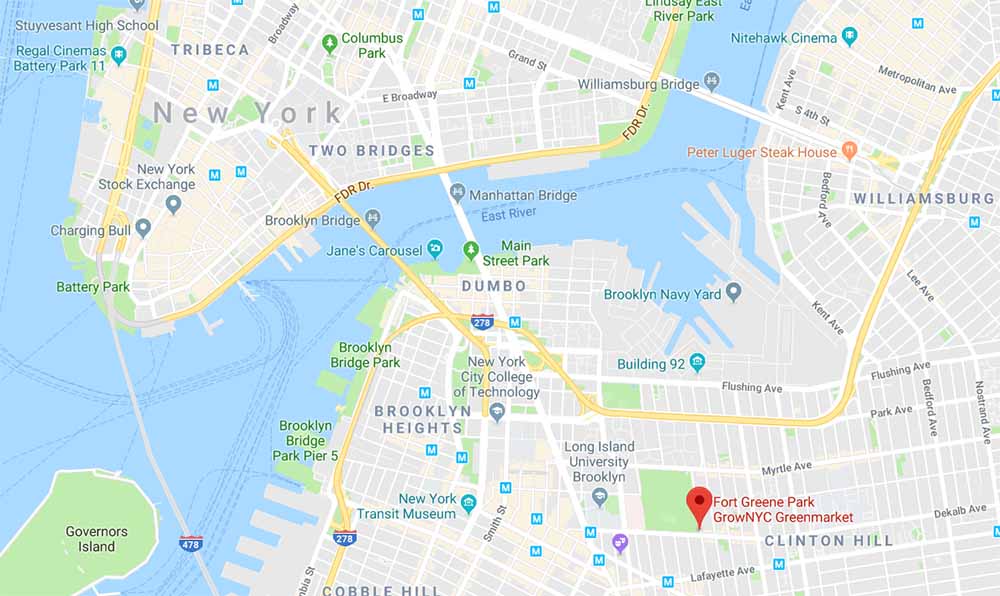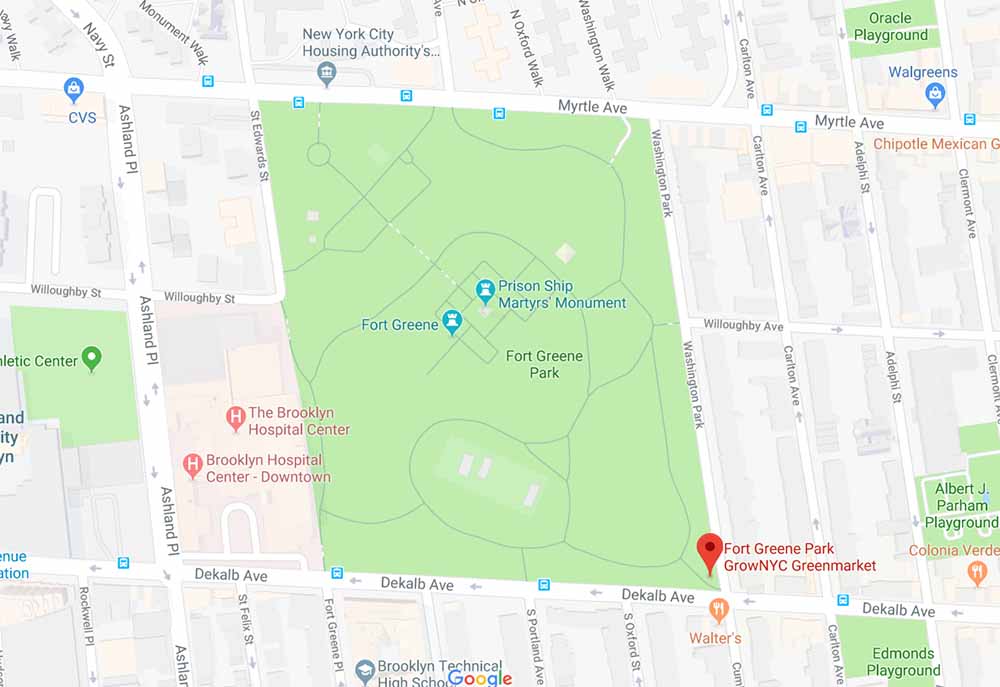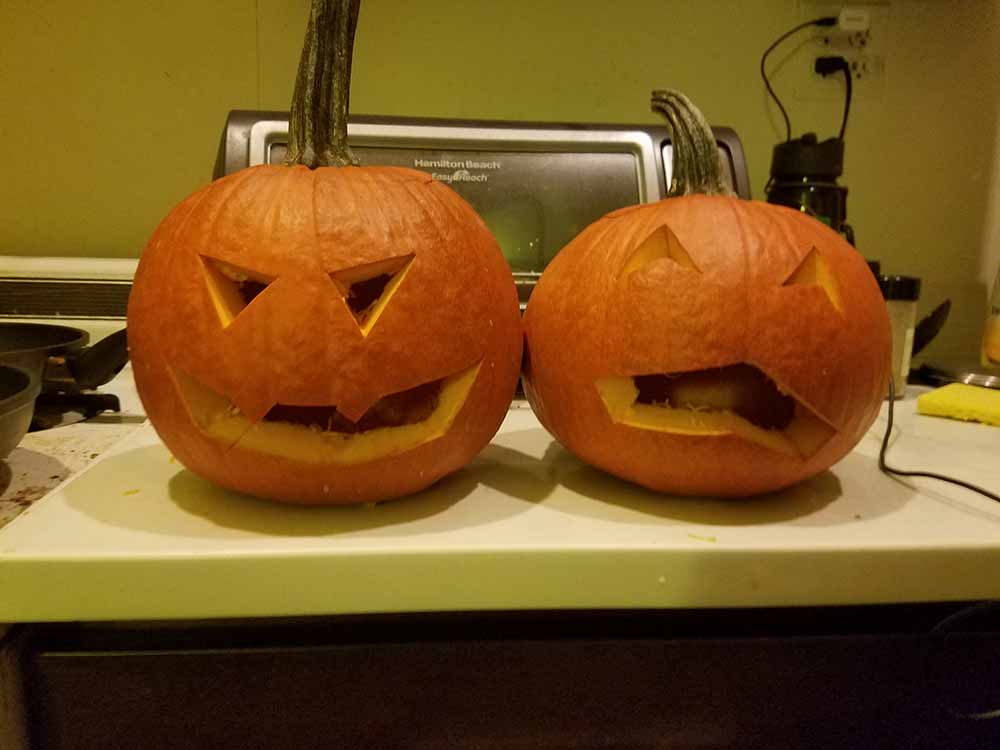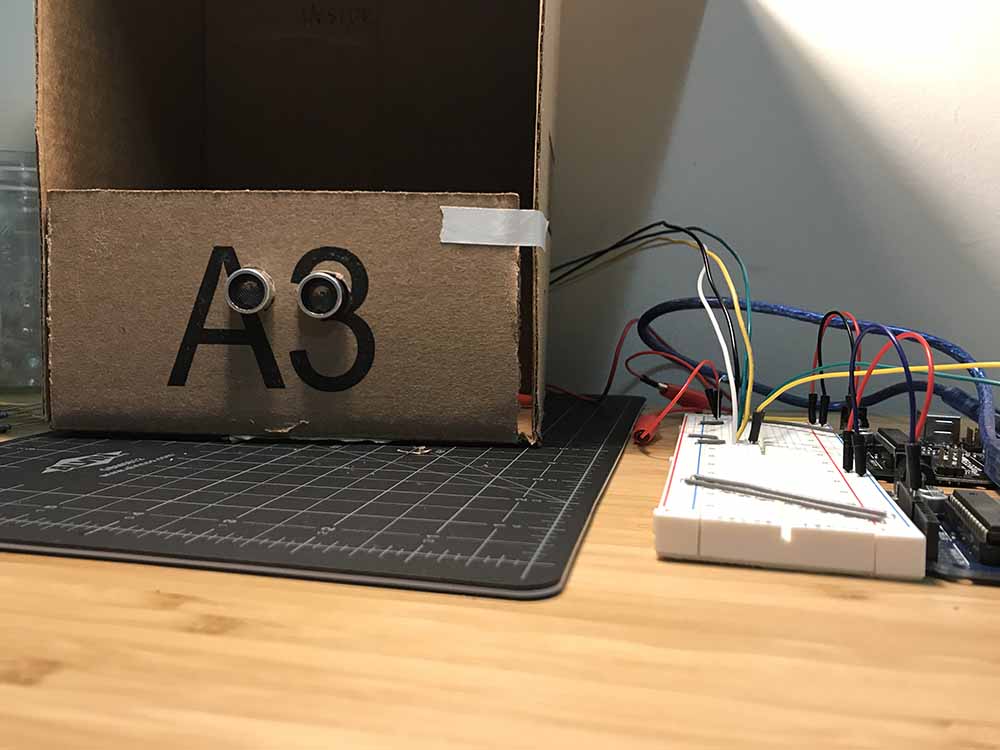 development
we went through several stages of development for our jack'o'lanterns, originally intending to use a proximity sensor located in the eyes of one of them to sense a person's approach and greet them, facilitating a discussion between lantern and human. however, we could not get the sensor functioning reliably in the prototype and had to go to plan B: having the pumpkins interact when you lifted their lids.

we collected our light sensors, wrote the code, and calibrated the thresholds for whether the lid was sensed to be on the pumpkin or not. we picked some silly halloween music and some pieces of conversation that will be activated with the lids, and finally we carved some pumpkins for Saturday's market!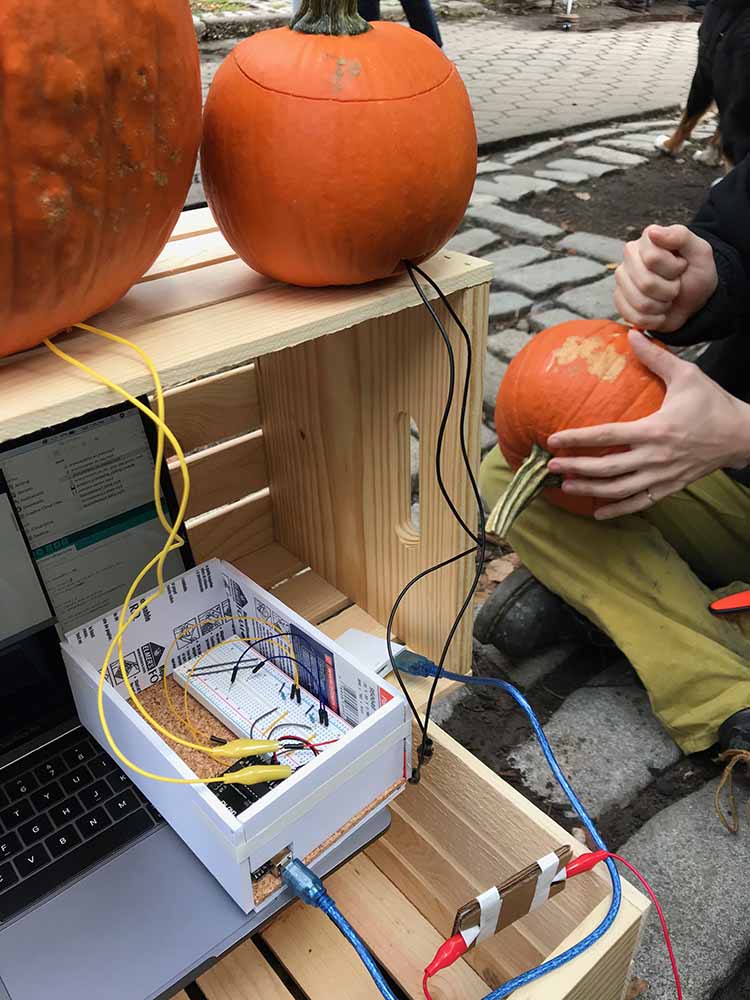 execution
when Saturday rolled around, it was time to see what joy our jack'o'lanterns could bring to the public.

we had 3 iterations planned, but from a technical standpoint we ended up with 4 by the end of the afternoon. they are detailed as follows: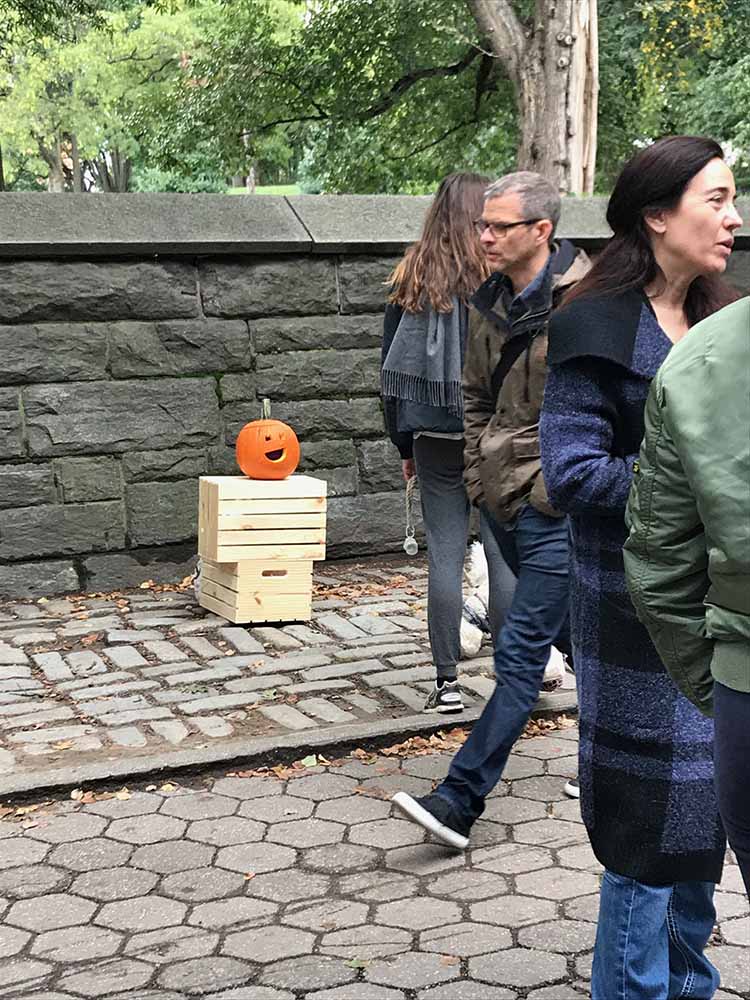 iteration I
the first version of the installation was not a resounding success [image at left]

we put one solitary lantern (jack?) on a wooden pedestal toward the northern edge of the market, where he bravely showed a happy face to an indifferent crowd. while he got a lot of looks, no one was inticed to come and pick up his lid to hear him speak. something needed to change.

we decided that folks might need some indication that this jack'o'lantern was open to interaction and in fact would like very much to have his lid lifted. we drew some arrows on his forehead [image at right] and hoped people would be able to interpret them and feel comfortable lifting his lid.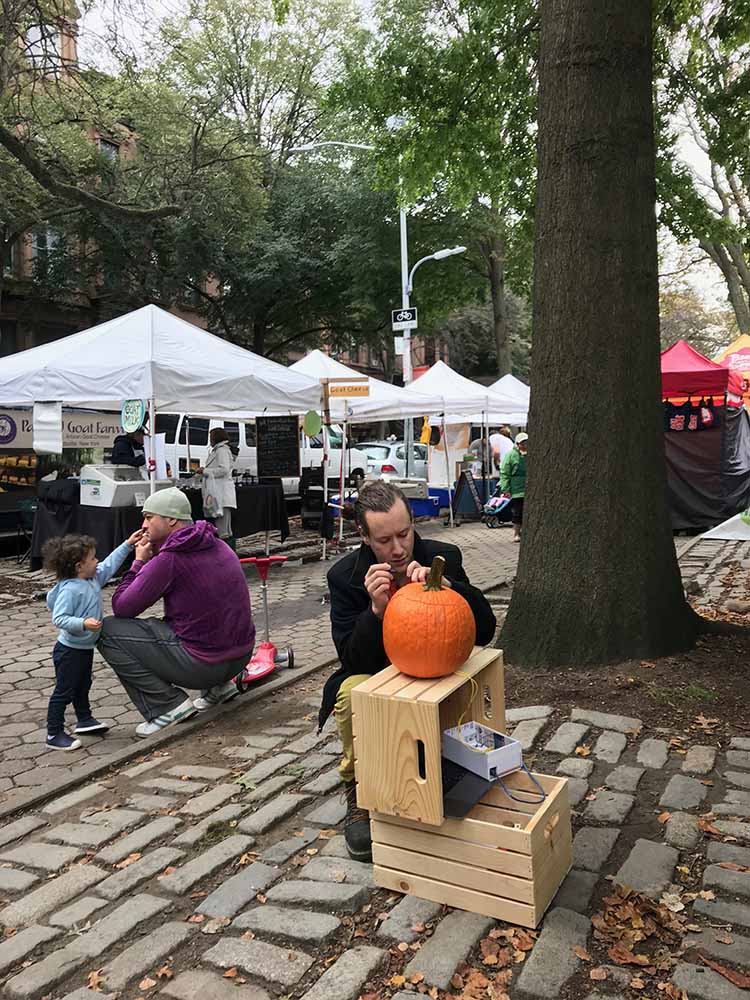 iteration II
jack's second version was more successful than his first. [image at left]

people seemed slightly more inclined to approach him and occasionally even open his lid. we had a few successful interactions, where people were able to lift his lid and hear the music. often they had a little shock or started laughing. physical computing is fun for everyone!

however, there was still something missing. people were not engaging as much as we would have liked. it was time to introduce jack's family.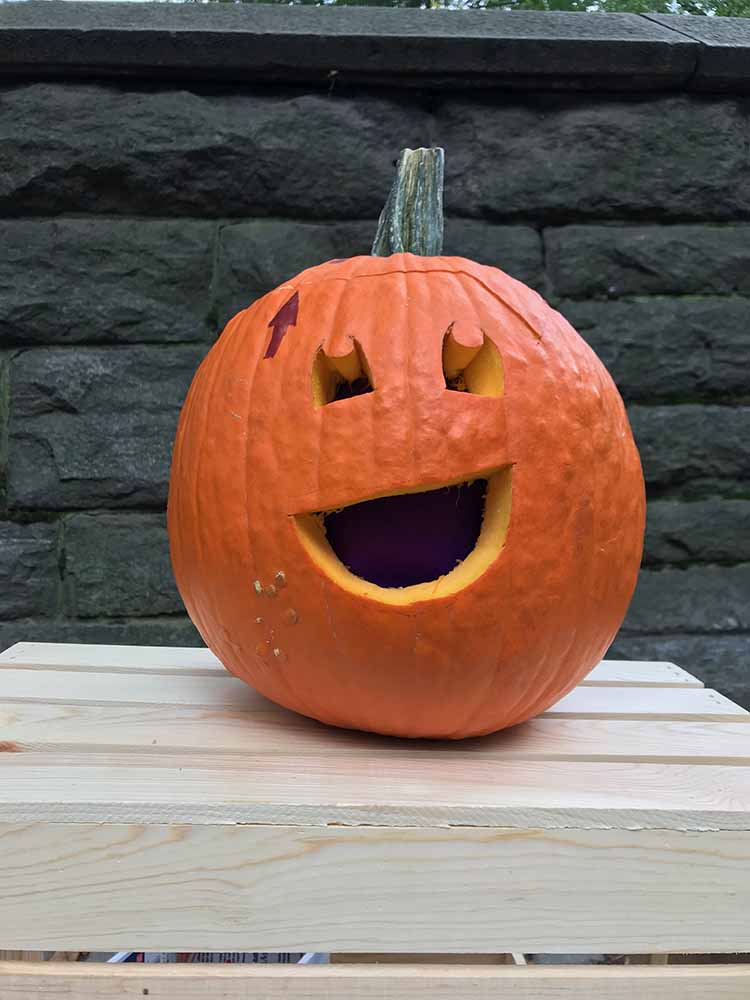 iteration III
for the third iteration, we added two more pumpkins and moved the location of the installation toward the south, into the heart of the market.

we got permission from a produce vendor with a pumpkin display already in place, and set up a short distance from it. we hoped the proximity to other pumpkins might trigger folks' imaginations a bit and encourage an approach. we also changed the audio triggered by the interaction, to a set of different versions of people saying "HELLO!" when the lids were opened. all three pumpkins had functional lids, adding to the fun.

with this iteration, we wound up getting the most interactions of the afternoon, with many people stopping, children primarily, and some successful lid-openings.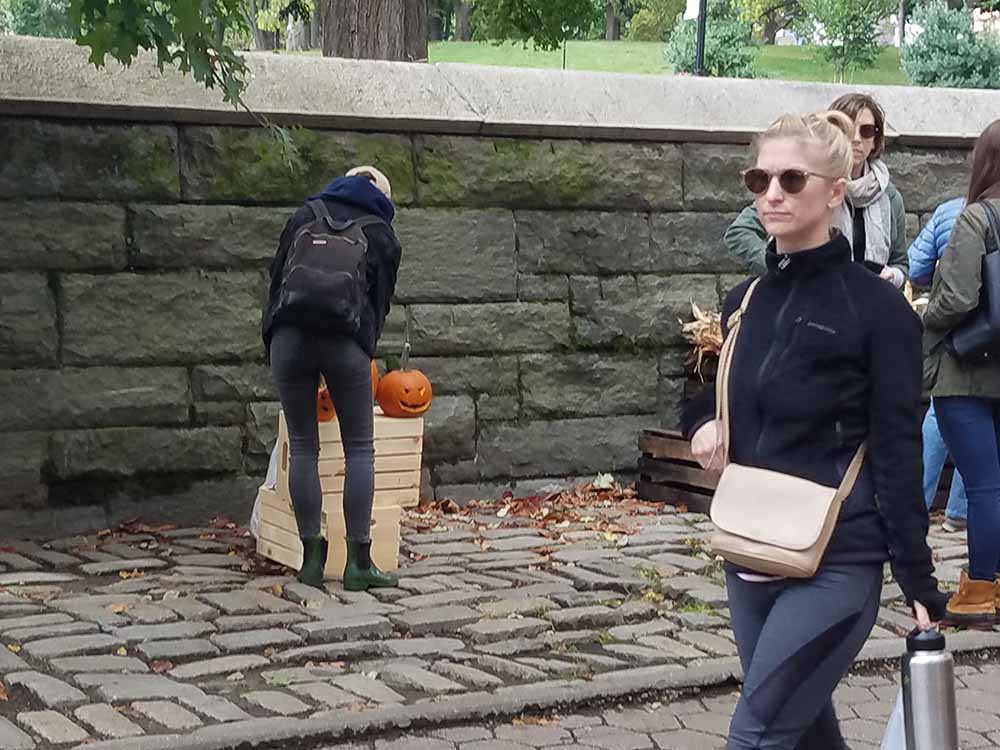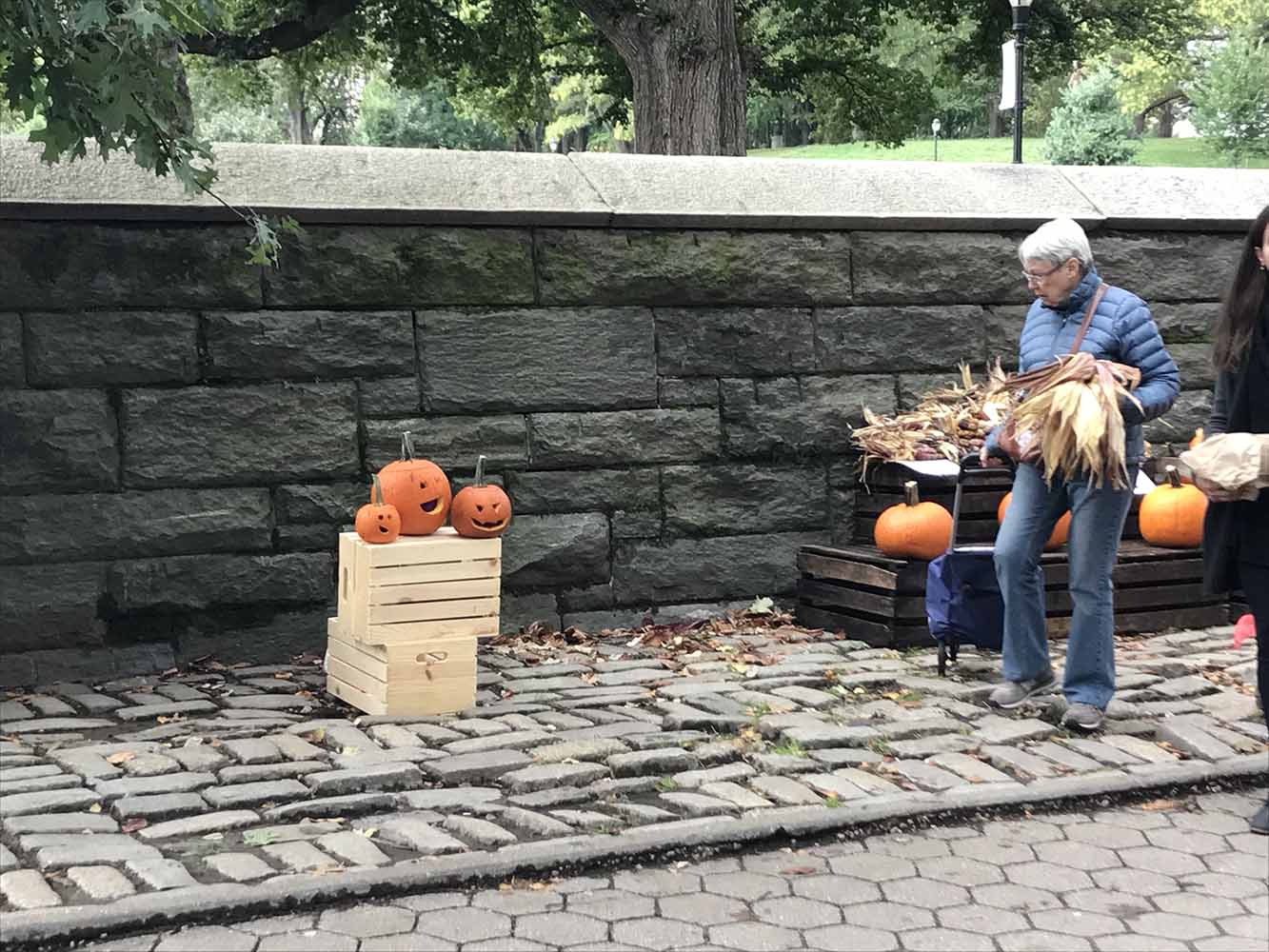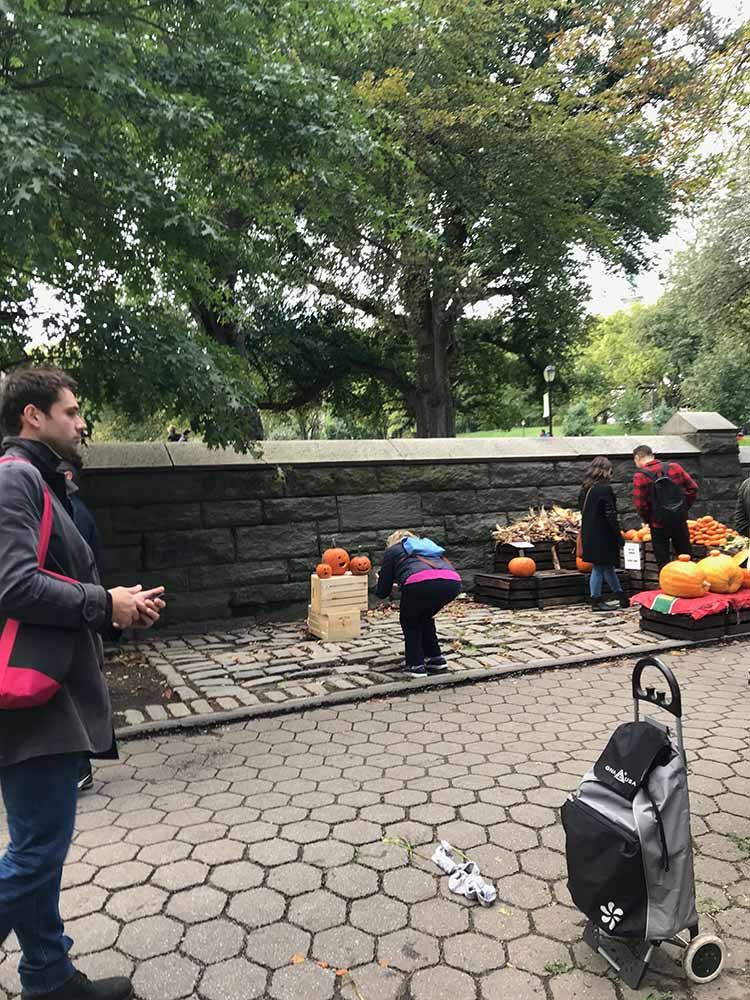 iteration IV
for the fourth and final version of our jack'o'lantern installation, we decided to say goodbye to the farmer's market altogether and head around the corner into Fort Greene Park, where there is a playground for small children.

this decision was made because we felt that in the market proper, jack and his family were not getting quite the attention they desired, since there was so many other exciting things going on around them. we had also observed how children were by far the most interested in the installation, and wanted to see if placing it at a kid-focused location would help facilitate the interaction a bit.

finally, at this location, we got some excellent, extended interactions with children and their families. it seemed the playground was the right choice all along.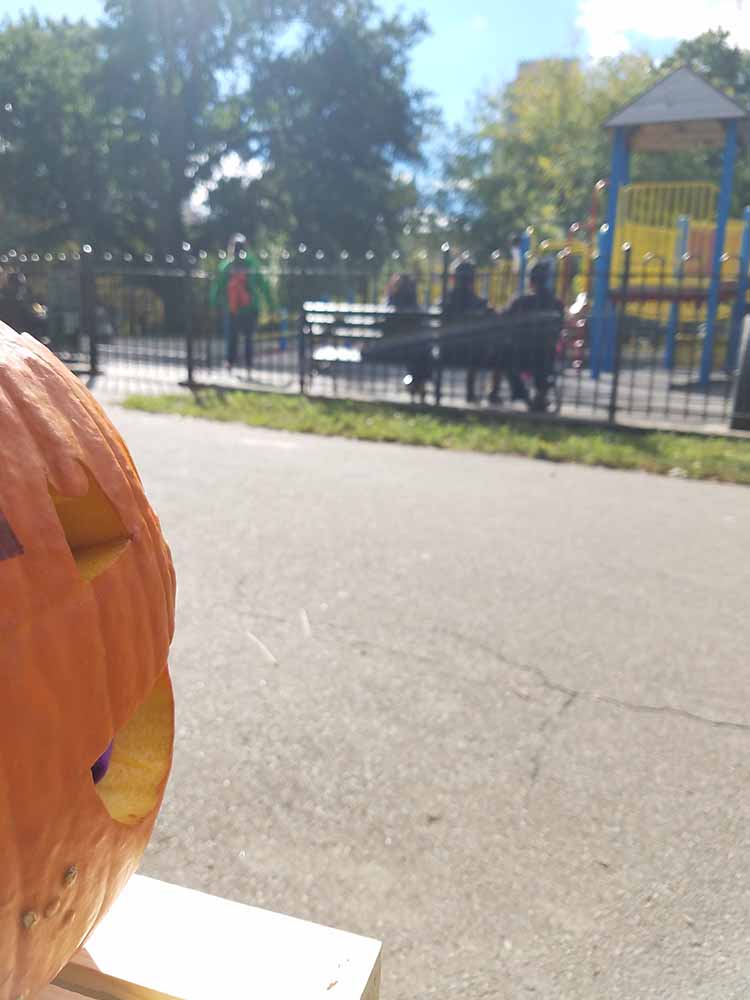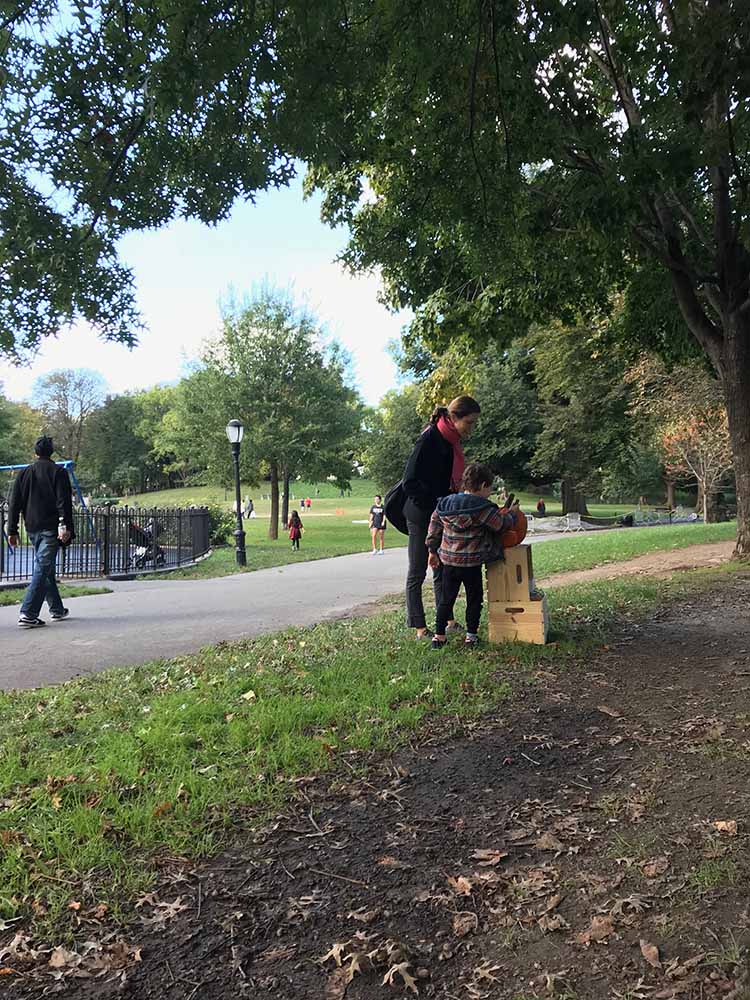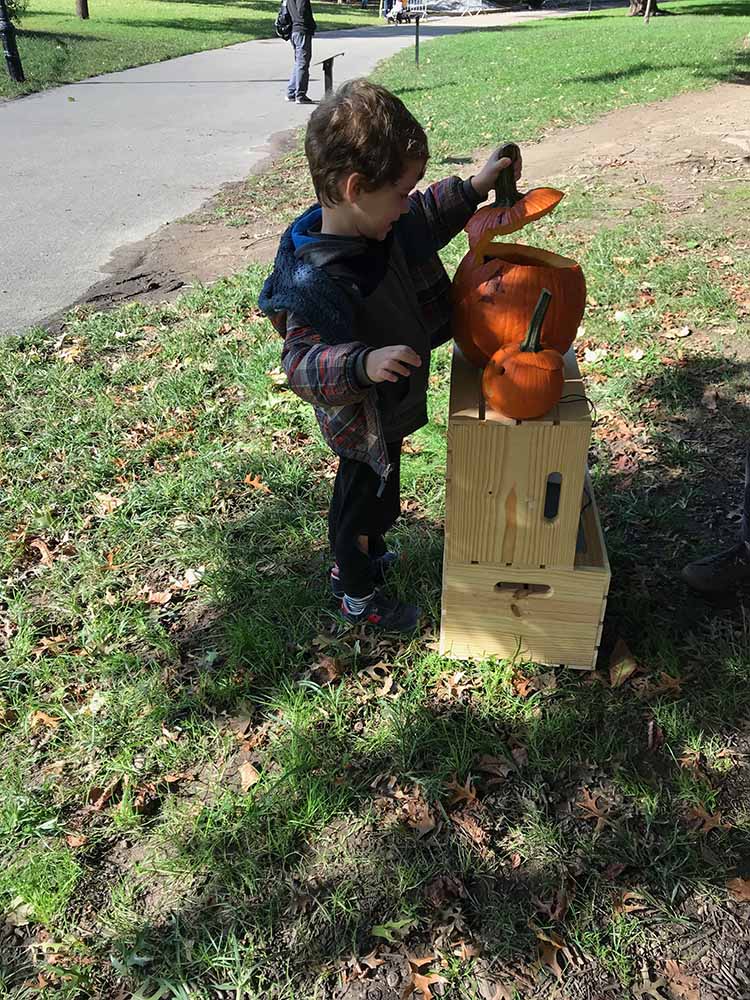 conclusions
we learned some basic lessons from the saga of jack and his wayward family.

first and foremost, it is difficult to make a successful interactive experience in a public space. one must pick the location, content, and timing with exactitude to acheive any meaningful engagement with random passers-by. thus, it helps to be flexible and modify your approach throughout the duration. we ultimately changed from our intended location entirely, adapting to habits of our youthful interactioneers. also, know your audience. small affordances like arrows do not engage small children who have not yet learned those meanings.

at the end of the day, you must know what your goal is going into any public-facing project. thankfully, ours was to help people have a little fun at the market. we can say we achieved our goal with confidence.